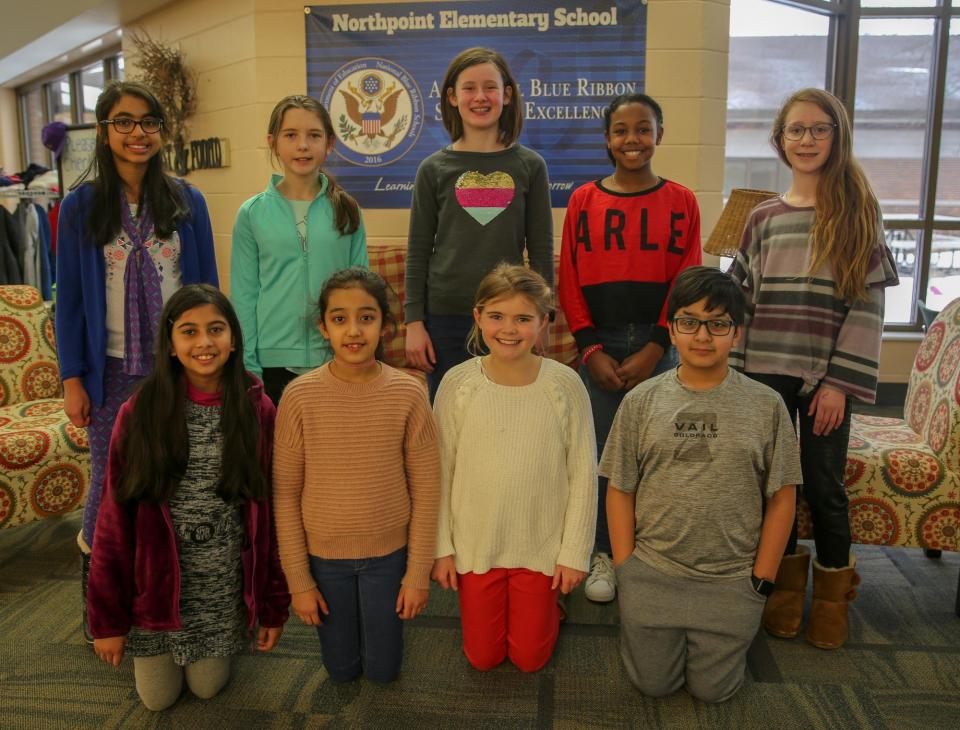 We are pleased to announce that our fourth and fifth grade students did very well in the WordMasters Challenge™ —a national vocabulary competition involving nearly 150,000 students annually.
More than a spelling bee, The WordMasters Challenge™ is an exercise in critical thinking that challenges students to use select words to complete analogies expressing various kinds of logical relationships. Working to solve the analogies helps students learn to think both analytically and metaphorically.
Two teams representing Northpoint Elementary School recently achieved Highest Honors in the WordMasters Challenge™. The fifth grade team scored an impressive 200 points out of a possible 200 in the first of three meets this year, placing first in the nation. In addition, the fourth grade team scored 188 points out of 200 on the first meet, placing third in the nation.
Competing in the difficult Blue Division of the WordMasters Challenge™ fifth graders Sumlina Alam, Arianna Balinnang, Ashley Chew, Kwynna Clark, Aiza Kamran, Sultaan Khan, Sam Pugh, Haleema Rana, Sophia Runyan and Colleen Ruppert each earned a perfect score of 20 on the challenge. Nationally, only 94 fifth graders achieved this result. 
Other students from Northpoint Elementary School who achieved outstanding results in the meet include fourth graders: Emaan Chaudhry, Gogo Ezenekue, Mia Helm, Landen Hendricks, Leena Khan, Albert Lu, Tess MacFarlane and Kaiyi Zhao, and fifth graders Scarlett Biever, Reese Clark, Aydin Kurama, Joey Pate, Addison Pittman, Aydin Quazi and Zinnia Singh.