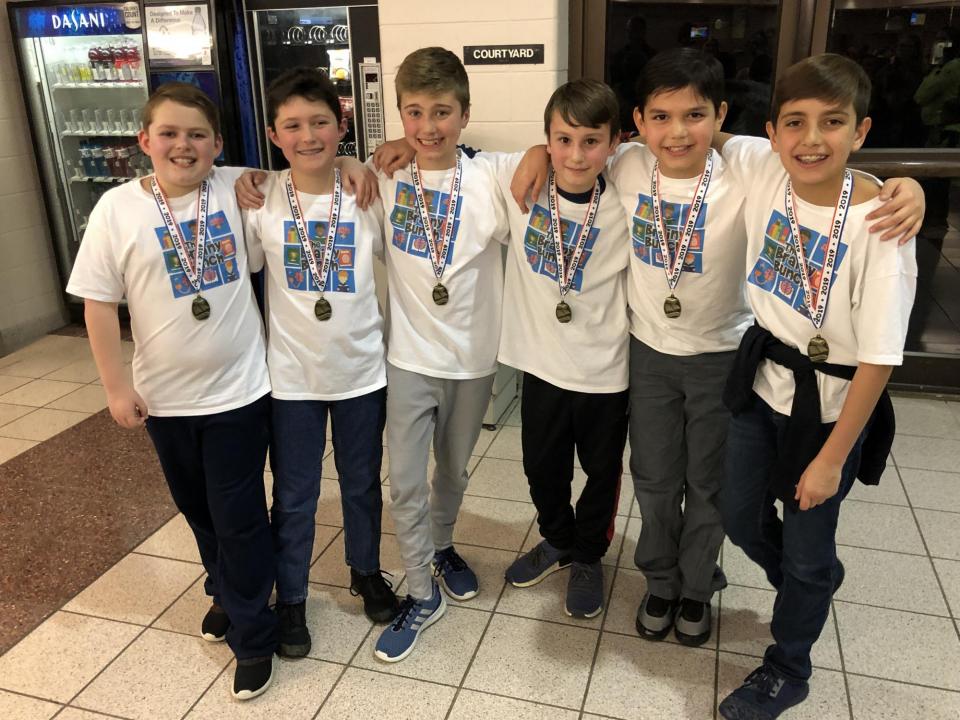 The conclusion of Mishawaka-Penn-Harris Library's "Battle of the Books" was held Wednesday, March 20 at Penn High School, and a team of Northpoint students took home the top prize!
"The Brainy Bunch" made up of Cole Bell, Maverick Gates, Jack Hlade, Aydin Kurama, Bo Ytterberg, and Devin Zavacky read six books to read over a two-month time period as part of "Battle of the Books." The team's coach was Mrs. Karen Hlade, a 5th grade Prairie Vista teacher and Jack's Mom!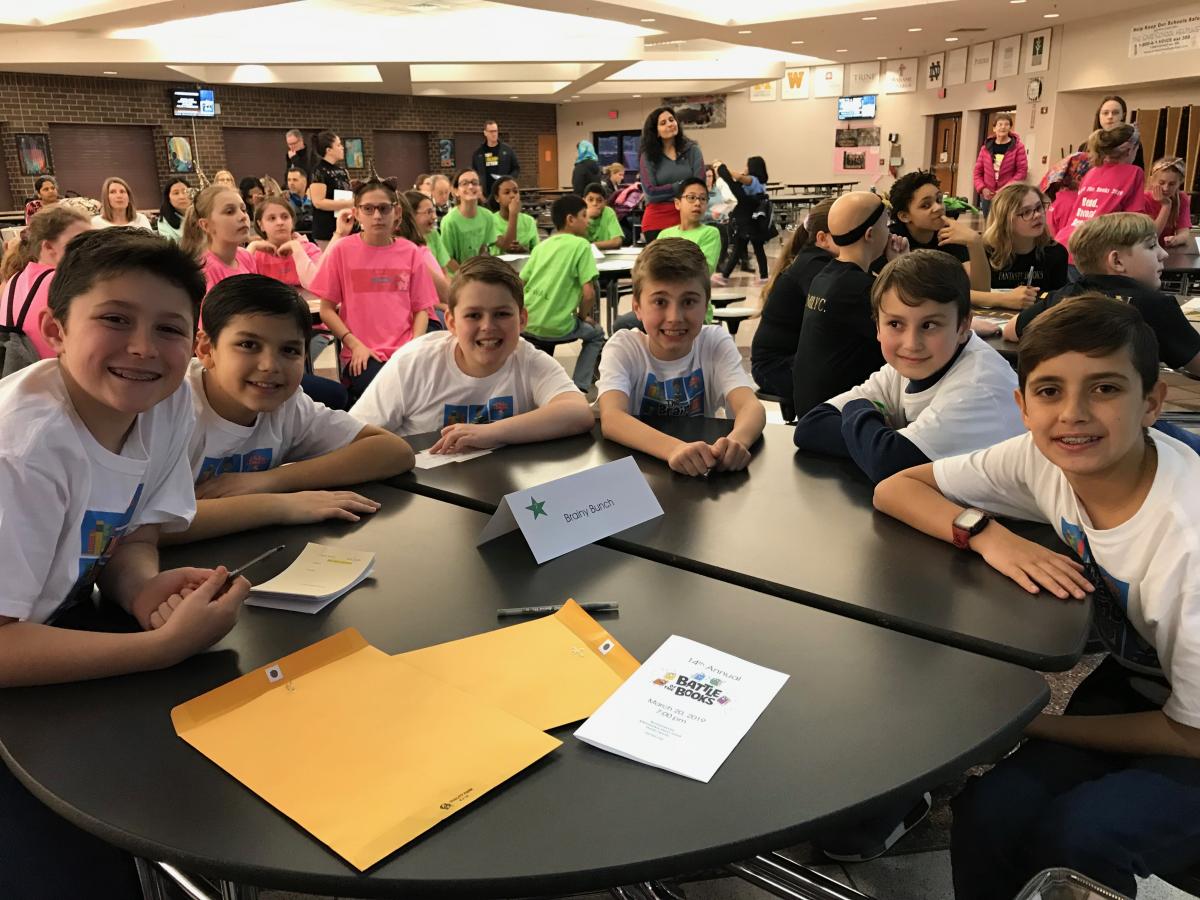 Last night's competition then involved 42 questions about those books. Points were awarded based on knowing the author and the answer. "The Brainy Bunch" scored 206 points out of 210 possible points! Northpoint had a total of five teams (40 students) who participated in the annual reading event. One of the other Northpoint teams, the "Book Knights," came in second place with 205 points! 
Moran Elementary also had two teams that competed.