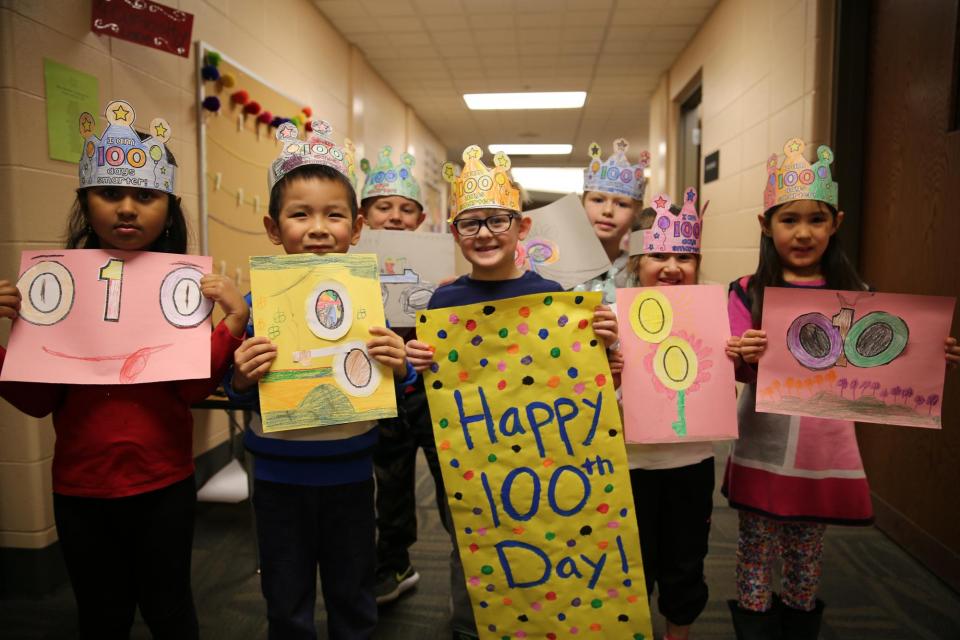 The first day of school was August 23, 2017, which made today, January 31, 2018, the 100th day of school.
This is a fun milestone for both students and teachers to celebrate. It marks just over the halfway point in the school year, leaving just 80 more school days to the last day of school, which this year will be Wednesday, June 5, 2018.
Schools and classrooms celebrate in different ways, ranging from dressing up like 100-year-olds, to making crafts, to anything involving the number 100 in curriculum activities.
Please see the photo gallery below to see how Horizon students commemorated this special day!