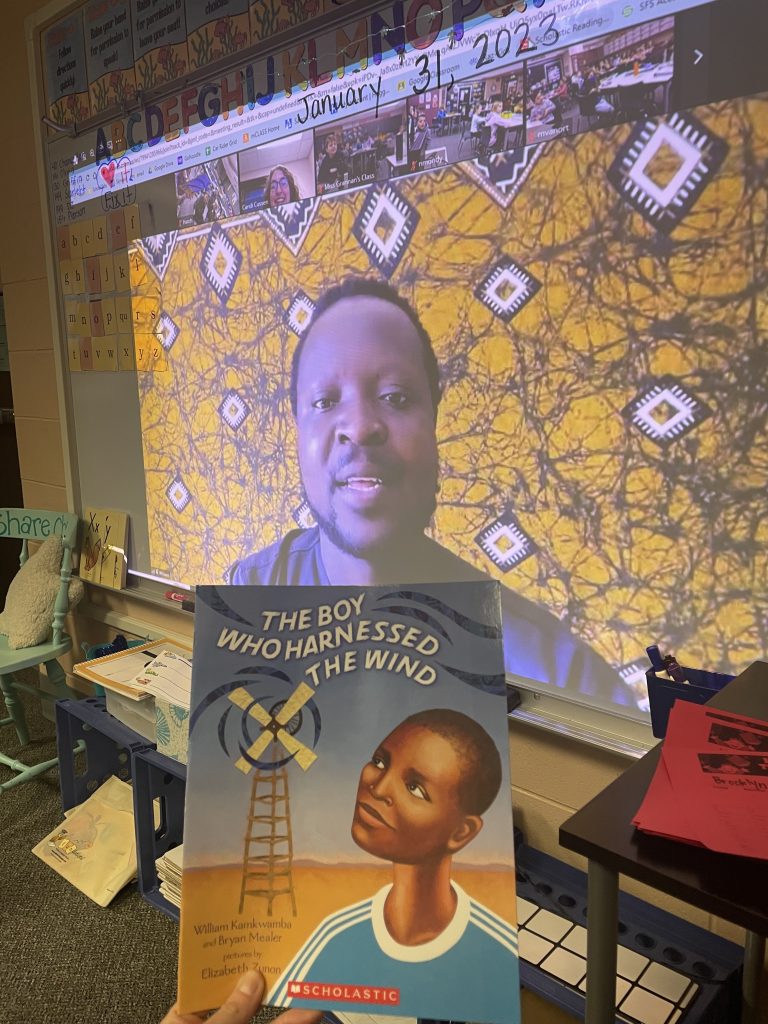 One Book, One School
Posted on February 3, 2023



"I Love to Read" month is back! Our goal for the month is to read 1,000,000 minutes–schoolwide of course. Every child will read and record their minutes. Collectively as a school, we will record the minutes read on the beautiful windmill bulletin board created by Mrs. Leizsler and Mrs. Misch. Click the video below to see the bulletin board.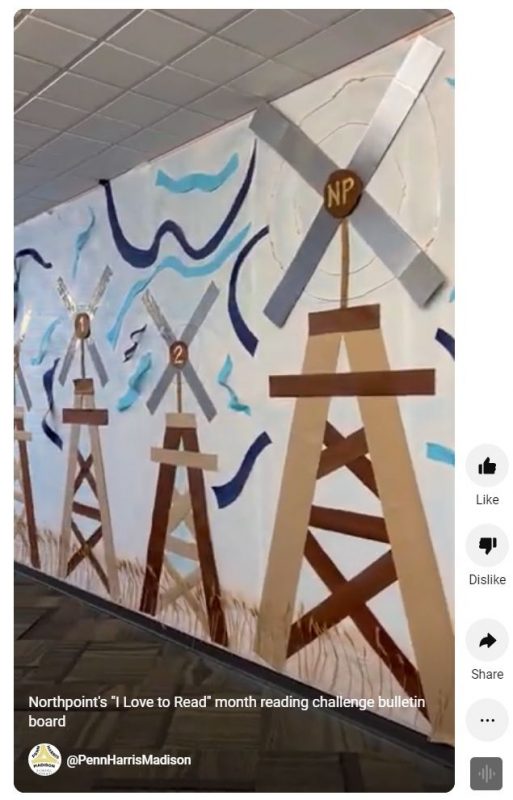 If the school meets the 1,000,000 goal, students be rewarded with a schoolwide assembly with fun activities.
All Northpoint students received a copy of the book The Boy Who Harnessed the Wind as our "One Book, One School" portion of the challenge.
Thanks to our PTO, we kicked off our "I Love to Read" month with a virtual visit from The Boy Who Harnessed the Wind author William Kamkwamba, all the way from Malawi in Southeast Africa. William is the co-founder of the Moving Windmills Project along with being a New York Times bestselling author! Since writing the book he's also become a TED Fellow, and IDEO.org Global Fellow. Our Stars found him to be very inspirational!
Below are a few pictures from the virtual visit.
Last Modified February 3, 2023