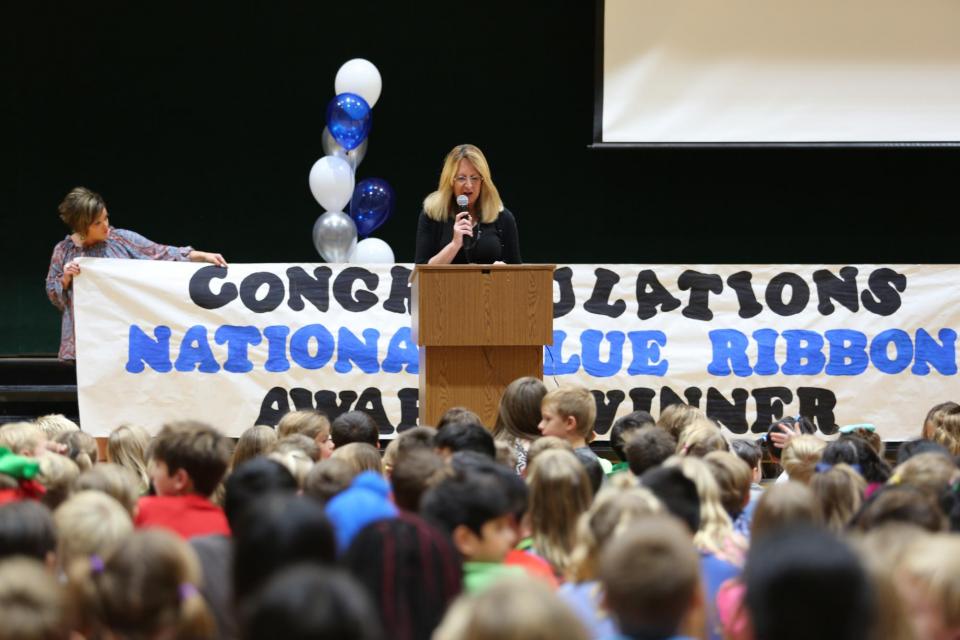 Northpoint principal Diane Wirth and teacher Michelle Bogart are in Washington, D.C. to accept the National Blue Ribbon School award on behalf of the Northpoint School Community.  
While the recognition and related events are spread out over two days, the official awards ceremony takes place today (Tuesday, Nov. 8).  
If you are able, keep an eye on your screen and be ready to send up a cheer when you see Mrs. Wirth in the spotlight! 
We hope to post photos and video later, so check back for that as well as a Special Congressional Proclamation to be made by Senator Joe Donnelly.