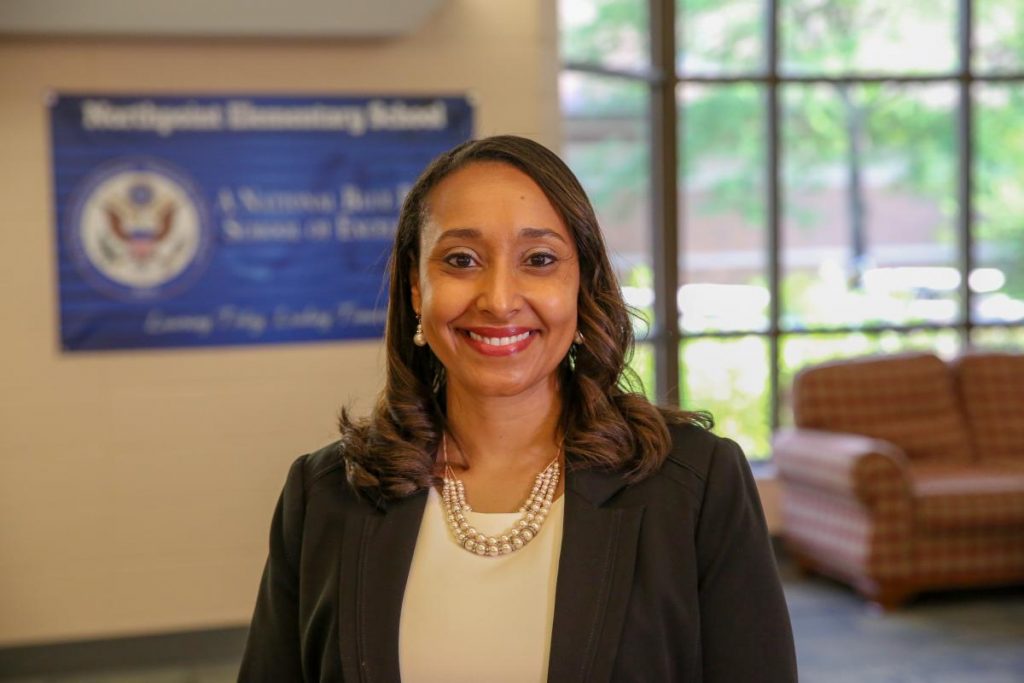 Principal's Welcome
Welcome to the home of the Shining Stars!
Northpoint Elementary School serves students in Kindergarten through 5th grade and has maintained a rich history of excellence in education. We shine bright because our school is ranked as one of the nation's and state's top public elementary schools. Northpoint Elementary has consistently received a Four Star rating from the state since 2006 and was named a National Blue Ribbon School in 2010 and 2016.
Our dedicated parents, supportive staff and extremely talented teachers are committed to going the extra mile to ensure that every student has the opportunity to grow in both their academic and social/ emotional skills. Our philosophy is to educate the whole child and we model and encourage a growth mindset in our students and staff. We value the close partnerships that we continuously strive to create between our parents, students and staff and believe that these connections contribute to our high performance.
We challenge each student to reach their highest potential with a rigorous curriculum and innovative teaching methods. High expectations and strong character development are promoted in order to help develop our students to be life-long learners. We celebrate and are proud of our diverse population with over 23 languages spoken in our school community.
We believe that a safe, secure, and nurturing environment is essential to the success of our school. We follow our STAR behaviors where students are acknowledged for being SAFE, TRUSTWORTHY, ACCOUNTABLE and RESPECTFUL every day. Our teachers are team- oriented, highly qualified, and work tirelessly to hone their skills so as to help our students become critical thinkers, problem solvers, and decision makers. Students are engaged in meaningful and relevant instruction that is differentiated to meet each students' individual needs.
I am honored to serve as principal of our incredible school, and look forward to working together to help your child find success by reaching for the stars.